Who: 12- to 17-year-olds
Where: On trail, off trail, throughout the Morin Heights/Viking trail system
Time: Saturdays: 10 am to 3 pm (or thereabouts)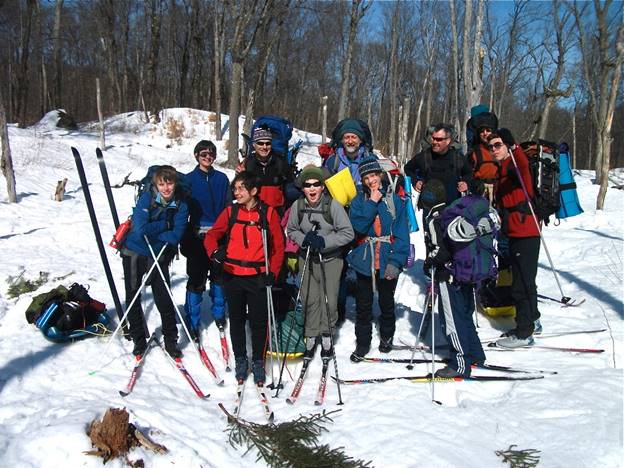 Dates: January to March. See "Calendar of Events" for the start and end dates of the program. (Our instructor is sometimes unavailable for the weekend of the Canadian Ski Marathon; all Challenge members are encouraged to ski in the Marathon.)
Sessions are weather dependant; usually at least one day is cancelled due to extreme cold, lack of snow, ice storms, rain etc. If the weather cooperates, lessons will be made up at the end of the season. If a lesson is cancelled, an email will be sent to participants and a message posted on the Viking Forum "Important Messages".
Registration: See Viking's Full membership form.
About the Challenge program
The Challenge program is aimed at accomplished adolescent skiers who have honed their technique through Viking JR lessons and are ready to venture out for longer skis on more varied terrain. Each week, you will explore new trails that allow you to practise and fine-tune specific x-country skills.
The emphasis in the program is on learning through fun on skis. From spontaneous games of handball played on frozen lakes, to campfires with hotdogs and marshmallows enjoyed on the trails, to a skiathlon featuring jumps, slalom races and downhill runs, the Challenge group has a blast in the outdoors. The program caps off its season with a weekend of winter camping. As former coach Rick Nesbit put it, the aim of the program is "to extract the most out of winter: the most trails, the most terrain, the most air, the most fun."

Typical Season Program
Week 1 ~ Classic & Skating technique + handball game
Week 2 ~ Morin Heights Mini Marathon
Week 3 ~ Skiathlon and One-on-one Instruction
Week 4 ~ Ski Orienteering and Telemark Afternoon
Week 5 ~ Canadian Ski Marathon Preparation
Week 6 ~ Team Choice
Week 7 ~ Ski and overnight stay at chalet la Mésangeai (2 days)
Week 8 ~ Viking Loppet Warm Up & Race Training
Week 9 ~ Winter Camping (date open to change) (2 days)
Week 10 ~ Club Championships
Challenge Photos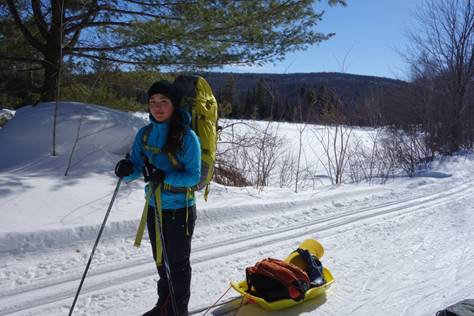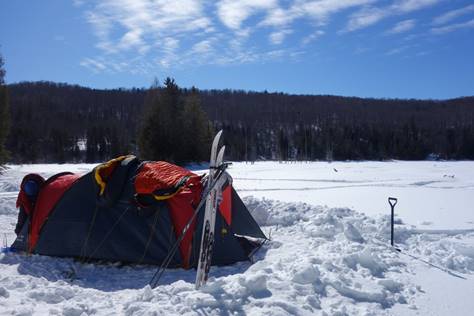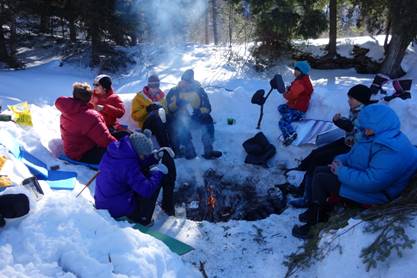 For more action photos go to:
http://vikingskiclub.ca/MiniShowCase/index.php
(check out: "Viking Challenge camping")